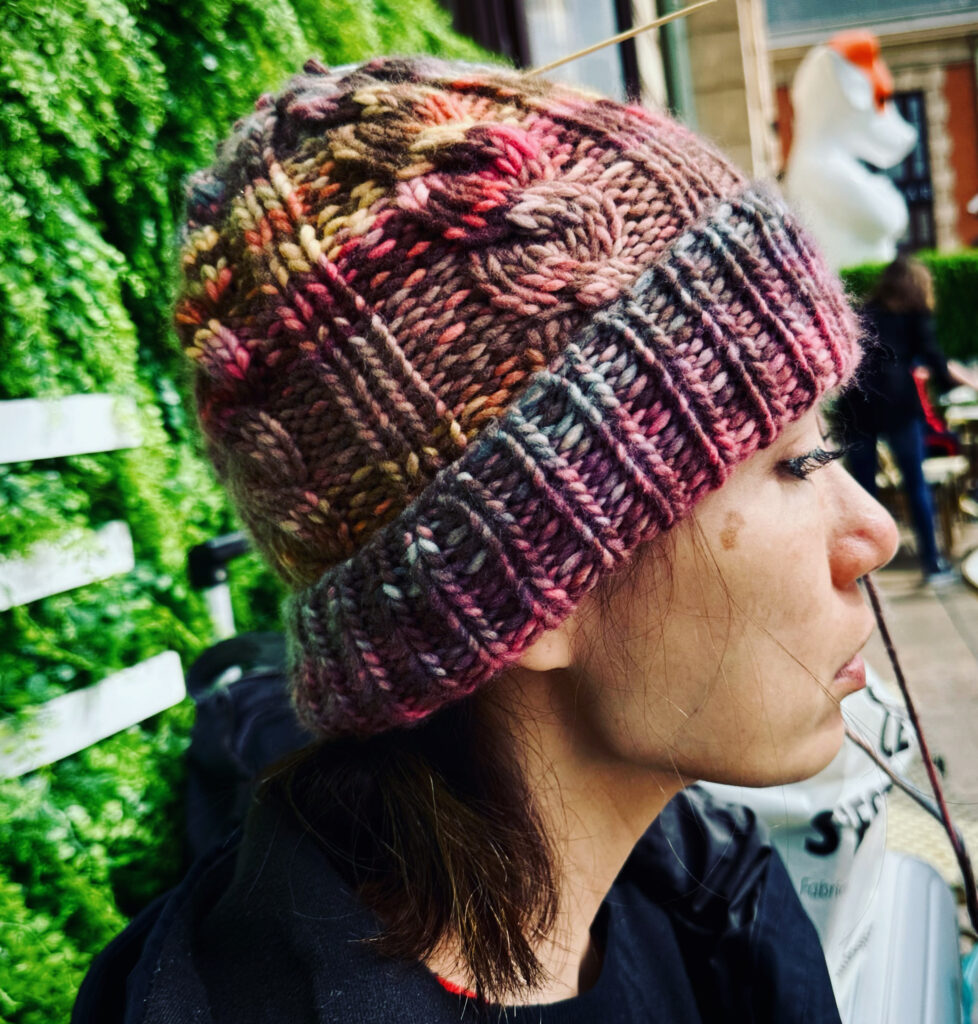 Tubular cast-on 2×2
https://www.youtube.com/watch?v=vXKXPbM3BSE
Measure yarn tail: I only need about 2.5 times of 1/3 of the stitches.
Cast-on a multiple of 4 without a knot (with 6.5mm needles). First stitch is always a purl, which means that you end with a knit stitch. Ending the first row is tricky, make sure to watch the video. It involves twisting the work clockwise to secure the stitch.
First tubular row:
Slip first stitch purl-wise with yarn in front (also tricky, please watch the video). Then bring yarn back and knit the knit stitch through back loop. This only needs to be done on the first tubular row. She recommends that the last knit stitch be knit through the front loop, but I think I prefer through the back loop.
Join in a circle with all the cast-on stitches facing the inside of the circle and the working yarn on the right needle.
The first stitch is now a purl stitch. So work only the purl stitches with yarn in front of the needle and slip the knit stitches purl-wise with yarn behind. Make sure to tighten the working yarn for the first few stitches (very important). Simply slip the last knit stitch with the yarn behind. This is the end of the second tubular row.
Switch "right needle" to 6.75mm needles. Watch the video to see how she switches the stitches especially how to return the purl stitch to the needle (timestamp 17:00mins). Switch the stitches by inserting the right needle from left to right onto the second stitch of the left needle. She returns the purl stitch by slipping the left needle from right to left, kinda "untwisting" it, it was twisted during the switch. And only the switched knit stitch is knit through the back loop.