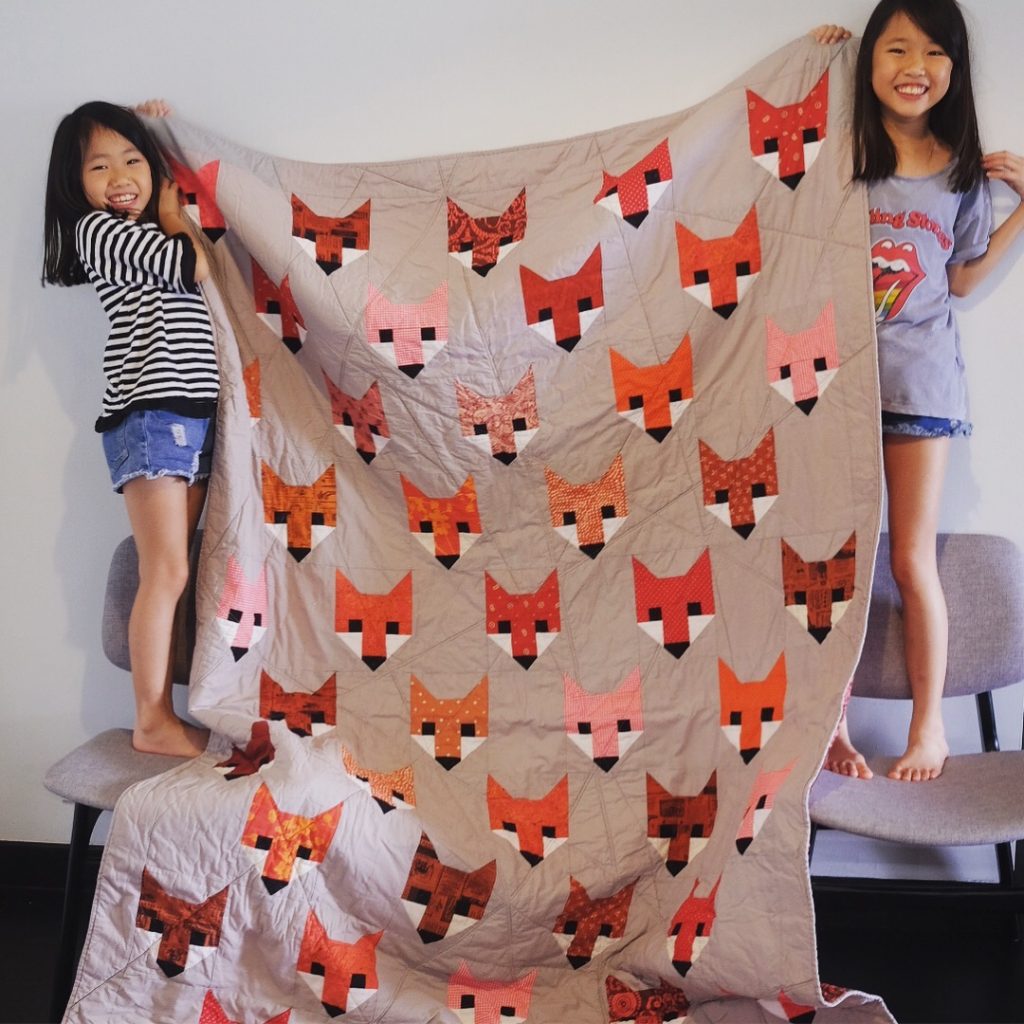 The Fancy Fox Quilt is finally done and gifted to Kayla!
At some point, this post will probably become a gallery. This took over a year to make and also forced me to upgrade my Brother to a Juki QVP Mini.
Also a reminder to fill up the craft category.